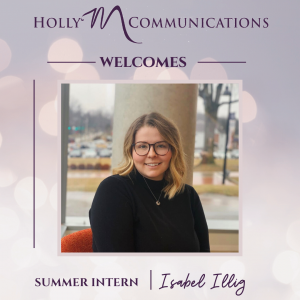 By Isabel Illig
In March, Statista conducted a survey that shows 25 percent of adults in the U.S. had used video calling or conference service to attend a work meeting, and 76 percent used email or messaging services to communicate with others. 
That was back in March when coronavirus was just beginning to affect the day-to-day lives of Americans. Imagine what the numbers are now.
With this trend of increasing digital communications, here are five things company leaders need to remember when creating efficient messaging in this new era.
Increase frequency of communication to limit uncertainty and fear. Bring employees, suppliers, and customers together by facilitating community, offering empathy, and providing social support. This will help employees feel closer to management and other teams as well as bring commitment and motivation to their work.
Create a well thought-out communication strategy powered by media monitoring and sentiment analysis to get the narrative right and communicate authenticity. 
Make decisions that are honest and purpose driven. This will help companies avoid appearing tone-deaf and create lasting brand love. But you must be genuinely helping the community. No exploiting the situation for profit.
Develop hyper-local engagement strategies fueled by real-time data and insights. Be sure to consider the current economic state and consumer behaviors of each locality or region.
Research from Valassis shows that 90 percent of consumers like brands that go out of their way to provide relevant and timely information during the coronavirus pandemic. Consumers are taking the opportunity to explore new brands, so it is important to understand the current landscape and engage with consumers.
In Bel's Words…
As a consumer, I am looking into the brands I already buy from to see what they are doing in terms of helping the community during these times. That goes as far as their sustainability efforts because that is more important now than ever. As we consume more and more content during the coronavirus pandemic, it is increasingly harder for companies to break through and really reach their audiences. That's why it's important for company leaders to push towards authentic, purpose-driven communication strategies.
Sources